INTERVET WB 4th TRANSNATIONAL PARTNERS MEETING IN TIRANA, ALBANIA
23rd November 2022
INTERVET WB partners met for the 4th Transnational Partners' Meeting (TMP) in Tirana, Albania.
Held between November 15th and 16th, this meeting was hosted by Albanian Skills and gathered all project partners around the state of play of the project, the presentation of best practices by sending partners and the results achieved with the job shadowing organised by MCAST (Malta) with participation from teachers from partner organisations.
The next mobility activities, to be held in 2023, were also addressed in a parallel workshop.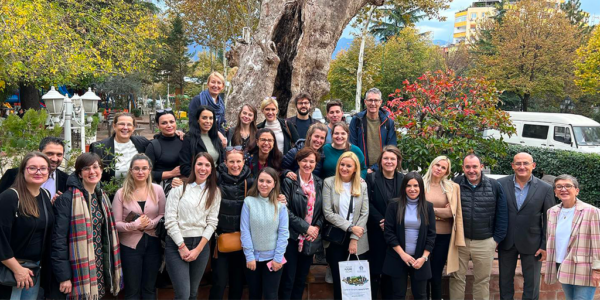 Partners were also engaged in parallel workshops and working groups focused on the implementation of the next mobility activities, of peer review activities and the Final Event (which will be hosted by EfVET, in Brussels).
On the last day of this enriching TPM, partners had the opportunity to visit two VET Schools in Tirana, where they met with teachers and students, some of which involved in previous INTERVET WB mobility activities.
This particular Partners' Meeting was crucial to understand what the next steps are for the implementation of the next round of mobility activities, and how hosting partners (from EU countries) and sending partners (from Western Balkans) can prepare those activities to ensure a great experience to all students to be involved.