INTERVET WB MOBILITIES – FROM BOSNIA & HERZEGOVINA TO LYON, FRANCE
15th April 2023
Nikolina, Ema and Ajla are from Bosnia & Herzegovina and in the framework of Intervet Western Balkans project they spent a learning mobility period in Lyon (France), hosted by project partner SEPR. At the end of their mobility they shared their impressions about the whole Erasmus experience. 
Nikolina
First of all, I want to thank you for giving me this opportunity. I would most sincerely recommend this type of exchange to everyone. France is a beautiful country, and all the people were kind and tried to help us despite the language barrier. I got to know the new crowd, their way of life and made new friends. As for practice, I didn't have a job in the company, but I went to school with other students. In fact, it did not help much in the improvement of my professional knowledge. However, I am glad that I saw how the French school system works, how much more advanced they are than us in terms of equipment. All in all, this was a nice experience that I will probably repeat in the near future.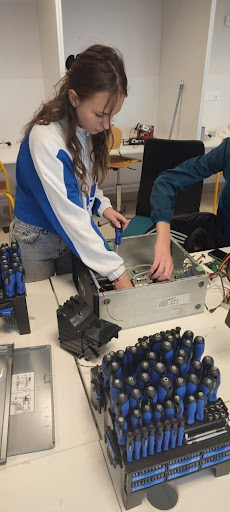 Ema
During the past month it has been beautiful, I will come back with many memories. First, I am glad that I met a lot of people and made friends.
It was nice at work; I think it was just the job for me because I'm a book lover by the way.
There are countless memories, but one of the most beautiful things about Lyon is the festival of lights that we had the opportunity to see.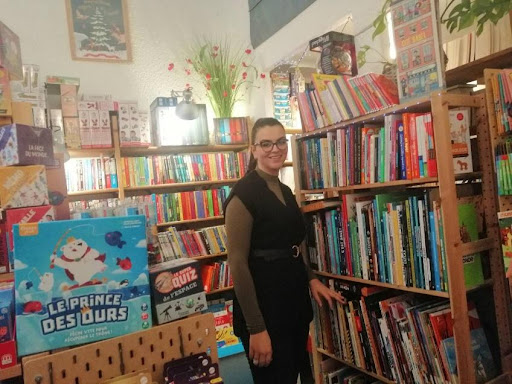 Ajla
The past month has been like a dream come true. Many new acquaintances, new environment, testing our maturity, communication with various profiles. Although many of them did not know the English language, they tried their best to help me whenever I needed it. The employees in the organization where I worked (SEPR) are more than friendly, communicative and of course fluent in English.  I had the opportunity to communicate with many students, to get to know their work and study system. I also had the honor to present our Bosnia and Herzegovina in the most beautiful light, as well as its citizens. They were really communicative, polite and I can say that they are also very curious.