SEPR WELCOMED PEERS FROM THE BALKANS FOR THE FIRST TIME: THE INTERVET WB JOB SHADOWING IN LYON
20th December 2021
In November, SEPR International Department welcomed 18 staff members from the Western Balkans, within the INTERVET Western Balkans pilot project. During the whole week, they visited SEPR premises, were introduced to all the main departments of our VET centre, and visited some partner companies like OMNIUM – Immobilier d'entreprise et commercial. Of course, some cultural moments were also planned so they could enjoy the beautiful city of Lyon. 
This job-shadowing week was really important to us, since it was the first time we welcomed our peers from the Balkans. It was a part of the project finally coming true, after almost two years of work.

Thank you to all our Balkan peers for trusting us and sending your staff! and thank you Uniser Soc.Coop for coordinating this wonderful project and supporting us in organizing this week, that was so enriching for everyone.
We cannot wait to meet you again and keep on cooperating!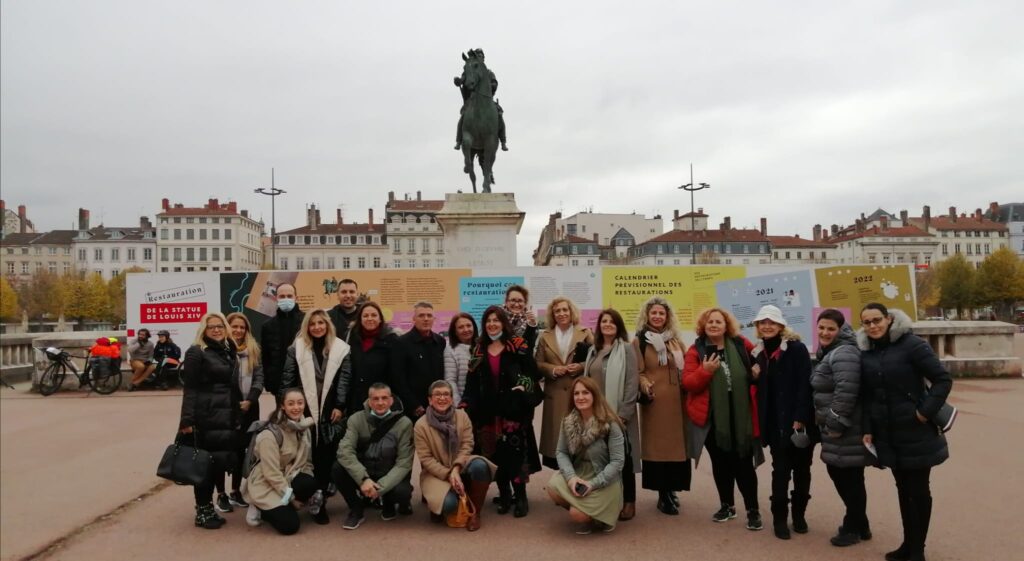 SEPR – Centre de formation professionnelle Lyon et Rhône