ALBANIAN SKILLS TESTIMONIES – THE STUDENTS' MOBILITY EXPERIENCES
23rd September 2022
Participation in mobility has been a very successful and valuable experience for the participating students from Albanian Skills. Some of them have agreed to share with us their thoughts about their experiences.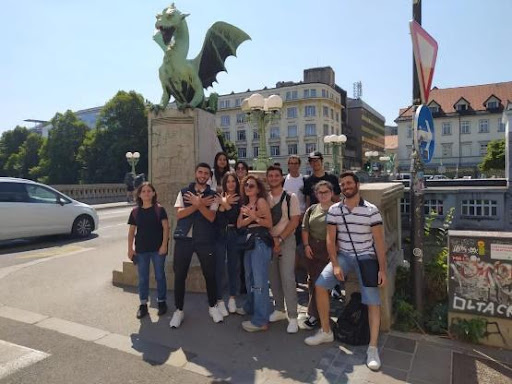 Endrit Myrta
My name is Endrit Myrta and I am 19 years old, I just graduated from the electronics department (telecommunication profile) at the "Gjergj Canco" technical school. I am a person who really likes to interact with people, learn from them and always stay updated with the announcements that are published about various activities. The same was the case of the call for professional internships in Lyon, to which I applied. I couldn't wait for the answers of the winners because I really wanted to participate. Fortunately, I was selected and I was extremely happy to be part of a new experience, through which I would learn a lot in many aspects.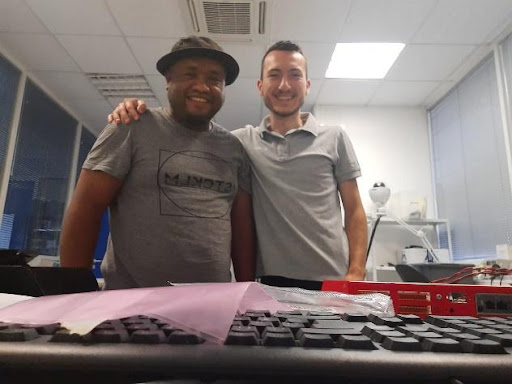 On the day of my departure for Lyon, I met the people with whom I would stay for 1 month, but later they became my friends. After arriving in Lyon, we headed to the student residence where we would all be staying. It was the first time I lived alone, but with time I started to adjust. Everything was my responsibility and I had to manage everything related to accommodation, room maintenance, time and pocket money management, and tasks assigned to me by the company where I was doing my internship. Days passed and I started to adapt to this way of life (it wasn't that hard). Apart from that, with the rest of the group, we got to know each other's characters, we shared experiences and events we had experienced in the past, we joked, we laughed, we discussed different issues and we became really good friends.
I did my internship at the company "Foxstream", whose activities are similar to what I studied and worked in Albania. I also learned many other practical things there, which I am sure will benefit me in the future and in my career in the fields of engineering and science. In addition to technical skills, such as critical thinking and problem solving, I also improved other interpersonal skills, such as communication with people of different cultures, communication in a foreign language, cooperation with the group, active listening, the art of debating, etc. Will these skills help me? Of course yes! All these skills will help me to be a more useful person for society and the community, but also to give my contribution, by applying the acquired skills, to diminish the problems we have in Albania. I will never forget this experience. I've had a lot of fun, I've learned a lot, I've expanded my circle of close friends, and I look forward to collaborating sooner or later, with everyone or not, in one way or another, regardless of the circumstances. I am eternally grateful and grateful to all the institutions that made this experience possible for us! Thanks for reading me!

Regisa Sala              
I am Regisa Sala, 18 years old, a student at the Tirana Technical School of Economics. The direction I study is Economics-Business in the Accounting profile. The way I became part of this internship was through an announcement on the social networks of the Albanian Skills organization, where a post announced the possibility of an internship abroad for vocational school students. Immediately with great desire I applied and won, I became part of the group of students who would go to Maribor, Slovenia. I was extremely happy and excited at the same time. During a month in Maribor, I gained a special experience and learned a lot. My internship was in the field of Marketing and Social Media. To tell the truth, I am fascinated by how the workplace, colleagues, and people I have met throughout this experience were so fantastic and so supportive. I have learned so much and developed my knowledge in this branch by improving it even more. Maribor was such a quiet and peaceful place that I can't wait to visit again. I want to suggest to anyone who sees such opportunities to apply without thinking twice. It is one of those experiences that helps you in personal development, to be independent, and to think things from a different point of view. Thank you for this golden opportunity!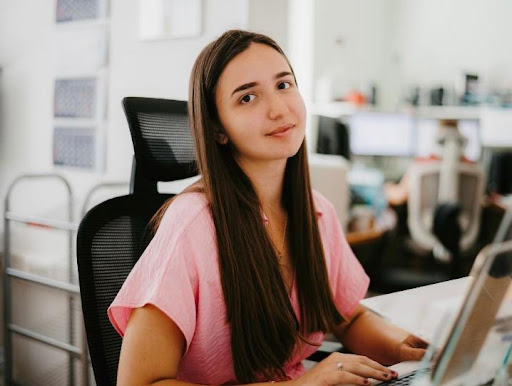 Saimira Spiropali
My name is Saimira Spiropali, I am 18 years old and I study in the Economics-Business department at the Trade School in the city of Vlora I was part of a one-month internship in Maribor, Slovenia. For me, this was a very nice experience and quite valuable for my career. I had the opportunity to do a very good professional practice that helped me and how to present myself very well professionally in a work environment. I have met new people from different countries such as Spain, Germany, Slovenia, etc., which has made me learn as much as possible about their culture. During this experience, I also visited very beautiful places such as Mount Pohorje, Poramida Hill, Ljubljana, Lake Bled, and Zagreb. Saimira Spiropali, Vlora Trade School.
Ilaria Bogdani
Hello, I am Ilaria Bogdani, a student at the Tirana Technical School of Economics, Accounts & Accounting branch. Winning an internship in Lyon is a golden opportunity for anyone my age. This trip taught me how to live alone, made me more independent, to know how to spend my pocket money, adjust to a new country, meet friends, etc. During this internship, I worked at the host company (SEPR) in the international department in the field of marketing. The company was going to open a website and our task was to search around other vocational schools in Lyon, but also competitors outside it, to keep notes, and after analyzing the commonalities and specialties, we would build an excel table. The work colleagues were very approachable, the environment where I worked was very friendly, and I also learned a lot of new things. During our free time, we went together to visit new places such as Bellecour, Sant Jean, Fourviere, Planetarium, Parc de la Te Dor, Traboule, Jardin du Rosaire, and Teatro Galo Roman. It was a fantastic experience for me.