INTERVET WB PRESENTED DURING 2022 EUROPE WEEK IN SHKODRA AND VLORA, ALBANIA
16th May 2022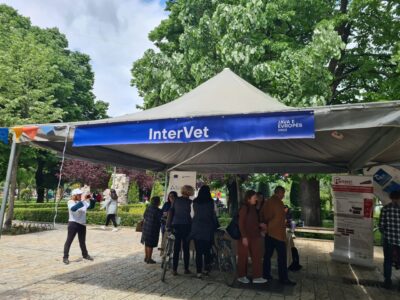 Every year in our country, Albania, the "Europe Week" is held by the Delegation of the European Union in Albania. This year, the week focused on the values ​​of the European Union. European values ​​were once again confirmed: respect for human dignity, freedom, democracy, rule of law, respect for human rights, non-discrimination, solidarity, and equality between women and men. The values ​​of our country, the traditions of the cities, the hospitality, the culture, the tourism, and the opportunities for the future were also highlighted.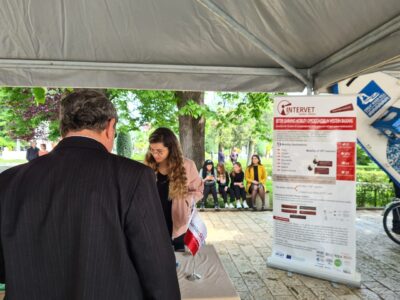 The start of activities on May 3, 2022 from the beautiful city of Shkodra marked very large participation. Afterward, the activities of the week were moved near the Lungomare in the city of Vlora on May 5 to end on May 9 in the city of Tirana near the pedestrian area of ​​the city.
Various organizations and projects participated, artisans, embassies, universities, etc., which throughout the days of activities disclosed to guests and citizens information, various knowledge on programs and projects funded by the European Union in Albania, etc.
 The INTERVET WB project was presented in a special stand as well as all programs and projects funded by the European Union in Albania.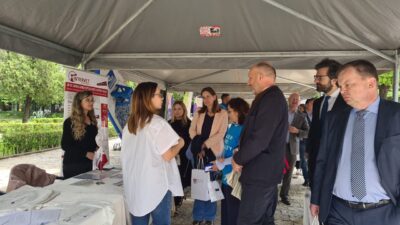 During this week's presentations, there was an interest of citizens, parents, and students from vocational education institutions to get acquainted with the INTERVET WB project, its activities as well as various stories from the life and work of various students who have already completed the mobility. for learning in different EU countries as well as with the new mobility calls for learning that will occur during the implementation period of this project.
There was also entertainment, screenings of films, documentaries, and music, bringing enthusiasm to the participants.